Digital Phone Systems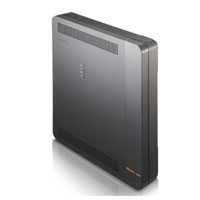 OfficeServ 7030
Advanced Technology On a Limited Budget Small Business Communications Solution
The OfficeServ 7030 is impressive in performance and price. A single, compact, feature-rich platform that integrates the capacities you demand–Voice over IP technology and wireless communications working together as one.   View PDF brochure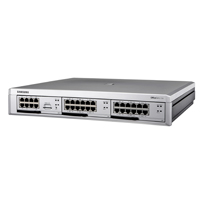 OfficeServ 7100
Performance Right Out of the Box: A compact hardworking system that expands with your business.   The OfficeServ 7100 can expand along with your business in 4-port  increments and is capable of handling up to eight incoming lines with as many as 32 stations.  View PDF brochure
OfficeServ 7200S
 Powerful Technology. Affordable Growth. Small-to-Midsized Business Communications Solution
The OfficeServ 7200-S is a converged solution that is expandable in smaller increments to grow in pace with your business. It has all the power and versatility you need at a size and price that's right for you.
View PDF brochure
OfficeServ 7400   
Unleash your Business with Samsung OfficeServ OfficeServ 7400 is the ideal solution for today's office and your future office offering enhanced communications to handle increasing and evolving traffic patterns. Your OfficeServ 7400 simultaneously supports traditional voice communication, VoIP (Voice over IP), IP-based data communication, and wireless solutions through wireless LANs  View PDF brochure
================================================================
 Digital Keysets and VoIP Keysets
Samsung offers a wide array of technically advanced VoIP keysets and digital phones with superior audio quality and high resolution displays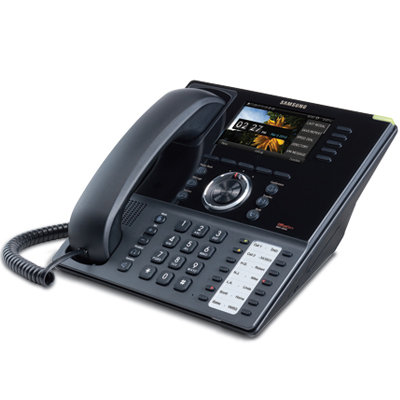 SMT-iSeries
Add Versatile VoIP Phones and Gain a Definitive Business Advantage
CONNECT WITH YOUR WORKSPACE ANYTIME,FROM ANYWHERE IN THE WORLD WITH VoIP
From maximizing your collective expertise to stretching all available resources, today's small and midsized businesses need every possible edge.  Samsung's OfficeServ™ SMT-iSeries VoIP telephones can make your business more efficient, collaborative and agile.
View PDF brochure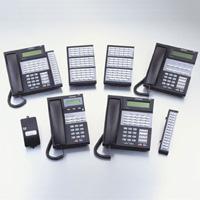 iDCS Keysets
The perfect blend of design, functionality and style, the iDCS Keysets feature the latest in DSP technology, external microphones, and quality speakerphone.
The iDCS keyset family consists of a 28 button LCD, 18 button LCD and 8 button LCD telephones, a 14button add on module and 64 button console for additional lines. One of the most exciting enhancements is the availability of full duplex speakerphone daughterboard. This enhancement upgrades a Samsung executive telephone set or conference room to a full duplex speakerphone.  View PDF brochure
DS-5000 Series Keysets
The Perfect Digital Choice
SAMSUNG DS-5000 Series keysets are the perfect choice for crystal clear communications in your small or medium company. Designed to work with SAMSUNG's OfficeServ 100/500 and OfficeServ 7000 Series systems, your DS-5000 family of terminals helps you manage flexible, programmable functions for more efficient call processing.  View PDF brochure